Senior 3-Pitch
Senior 3-Pitch is an excellent step between T-Ball & softball itself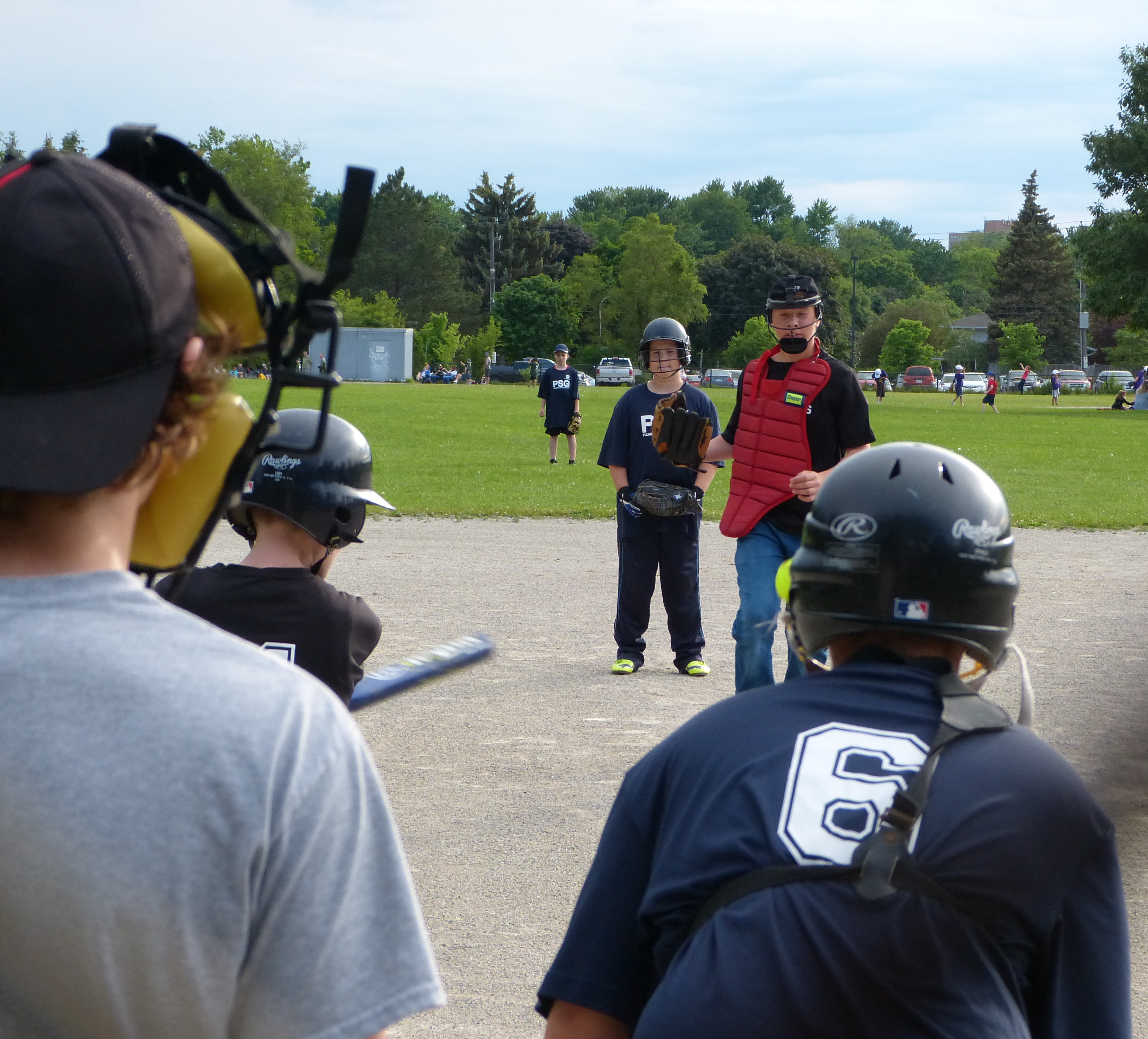 Senior 3-Pitch play is the same as our Junior 3-Pitch league with respect to the following:
You have the opportunity to indicate your preference of playing days --- at least until playoffs.

This game is played with a regulation 11" softball.

The batting team's coach, or (for Senior 3-Pitch) a pre-qualified player, pitches to his/her own team (with the objective of letting the batter get a good hit).

General rules of softball with 3 outs per inning (Our Senior league plays 7-inning games).

Excellent step between hitting off a tee and fastball/softball itself.

Those born in the youngest eligible birth-year have the choice of which 3-Pitch league to register in. When making the choice, please remember the age brackets for each league. (Senior has players as much as 4 years older and the rules are more strictly enforced in Senior 3-Pitch.)
The following points highlight the major differences between our Junior and Senior 3-Pitch Leagues:
The average age in Senior 3-Pitch is approximately 2 1/2 years older.

Pre-qualified players, wearing protective gear, may be allowed to pitch (to their own team) in Senior 3-Pitch.

More of the games count in the standings

Teams can opt to track player stats and interim scores

"Official" scorekeepers may be working the games

Umpires will be less "lenient" in calling "bad" pitches

Coaches in the field of play will be minimized

Experienced players are encouraged to help coach the bases, act as field captains, etc.
Senior 3-Pitch play is even more competitive than Junior 3-Pitch, especially for the season-ending wrap-up tournament.
Helmets, with chin strap fastened, are required to be worn by batters and base-runners. We supply batting helmets for use on a shared basis, but many players prefer to have their own.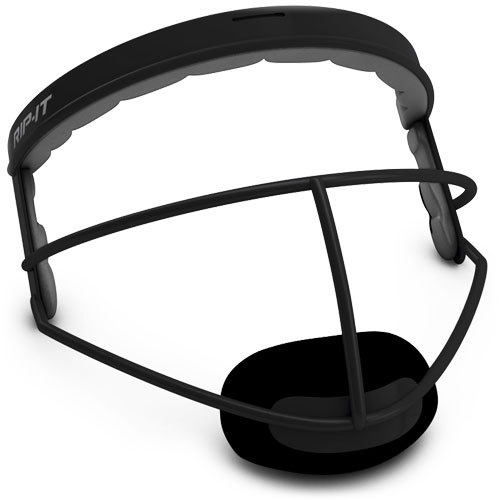 Effective since 2015: Face-guards, such as the Rip-It mask shown, must be worn by all infielders; the pitcher and catcher must wear helmets with face-guards. (Helmets with face-guards are optional for the other infielders.) All necessary (This equipment is supplied by the league to all teams.) Chest protectors and shin pads are provided (and must be worn) by the catcher.
Effective since 2015: The offensive team's pitcher must wear face protection (supplied by the league). Other personal protection for the offensive pitcher's body is highly recommended.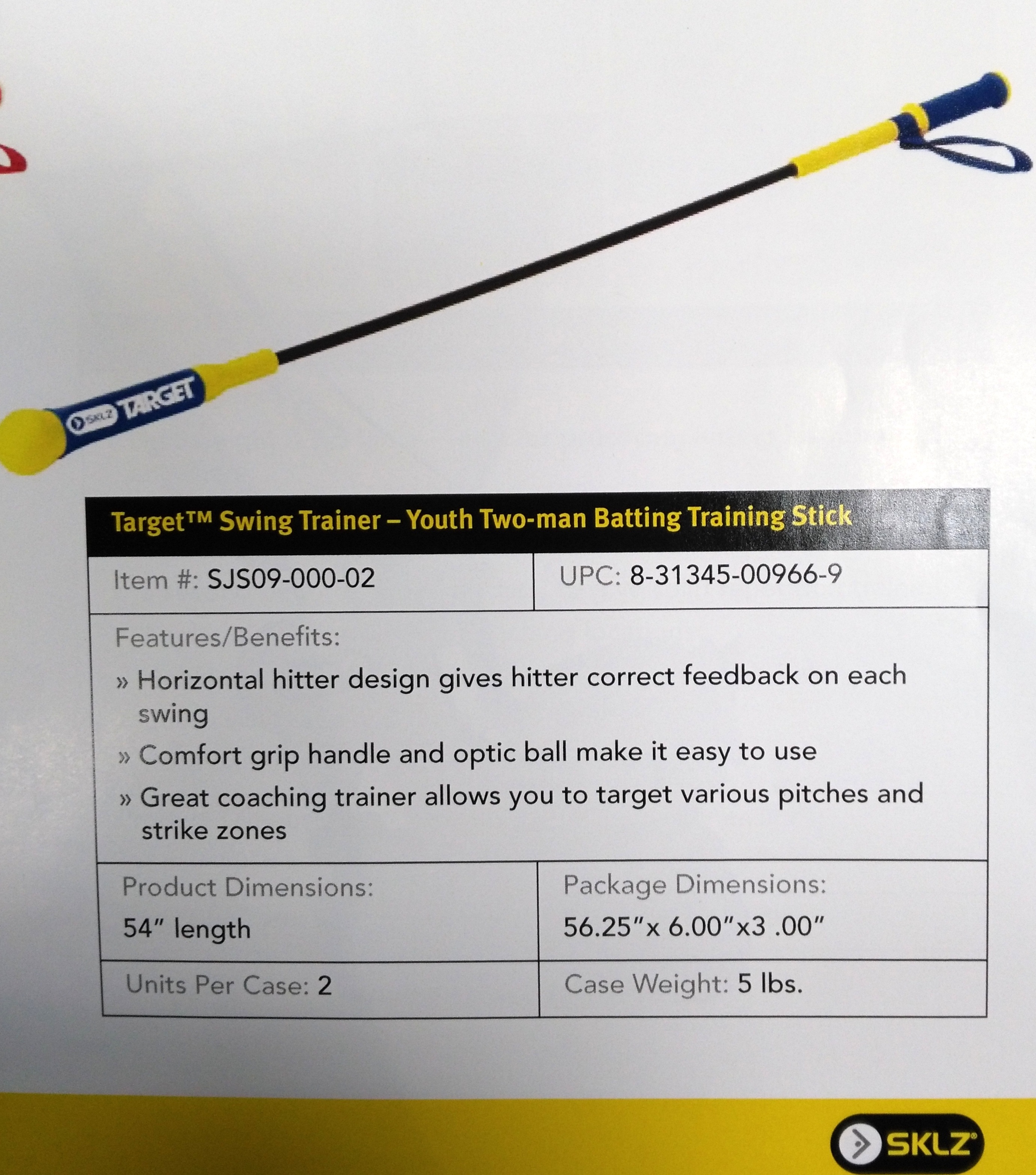 Hitting sticks: For the 2017 season, with assistance of a grant from the Kitchener Sports Association, each team was offered the use of a "hitting stick" and improved results at the plate were evident. A hitting stick is now part of each team's equipment. Suggestion is that it be used, not only at team practises, but also for team members to borrow for use at home and, most usefully, to "warm up" the players as they wait their turn to bat!
Effective as of 2022, each team must have a Safety Coordinator who will act to ensure that everyone complies with any (& all) mandated safety protocols (i.e. social distancing, medical masks, sanitizing, etc.) and that, along with the team's Snack Coordinator (if the team has one), shared treats are individually packaged (whenever possible). The Snack Coordinator should act to promote and coordinate "healthy" snacks regardless of any sharing.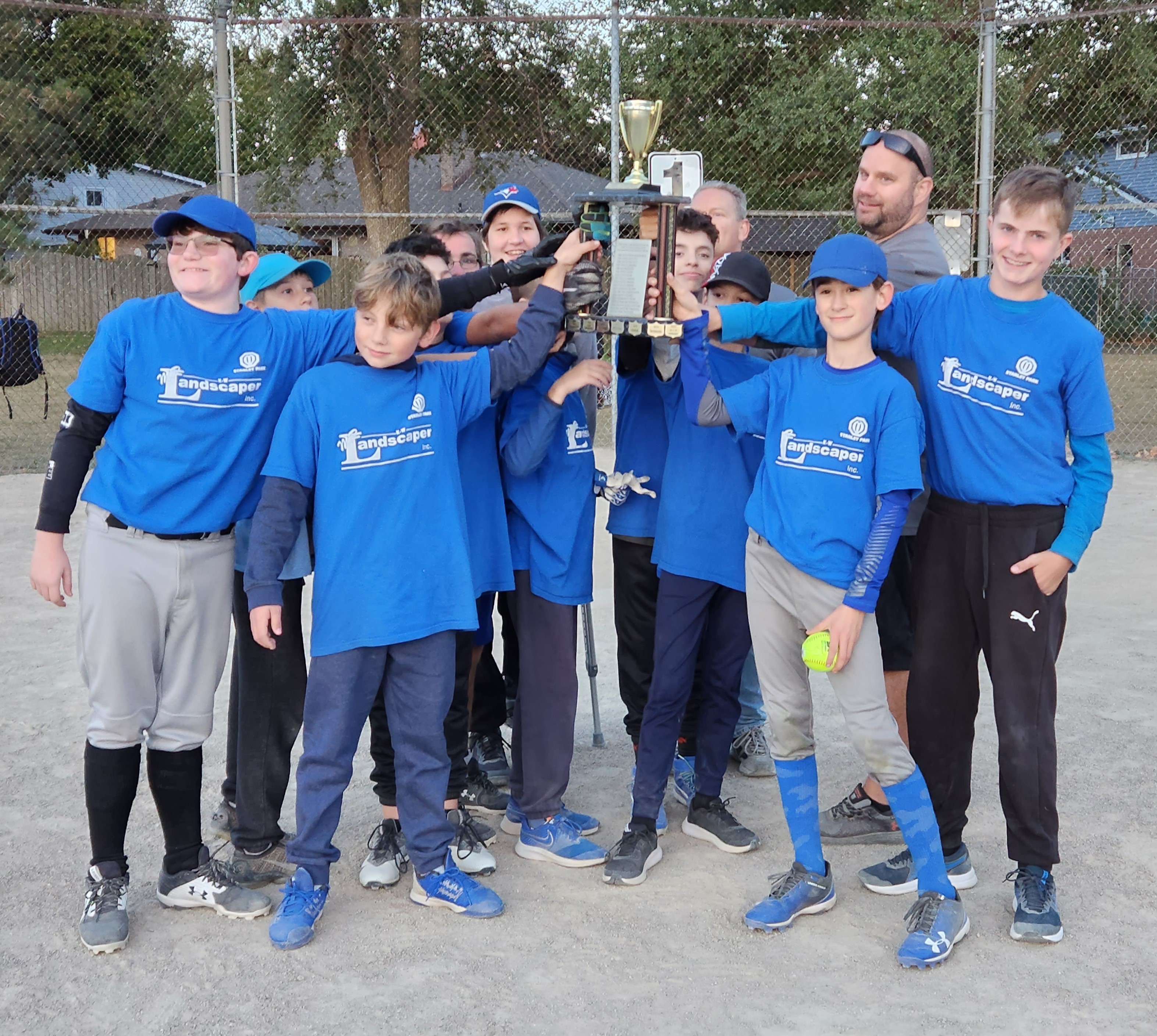 Senior 3-Pitch photos from:
2022 2022 Championship 2019 2018 2017 2016 2015 2014
2013 2012 2011 Boys 2011 Girls 2010 Boys 2010 Girls